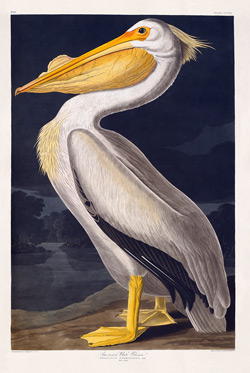 This edition is a full sized copy of the original Havell Edition. Created between 1971 and 1973, this edition was printed using offset color lithography. This modern edition is not considered an original in the sense that none of Audubon's family had a hand in its recreation. None the less, they are still beautiful, rare, and increasingly collectible.
The Amsterdam edition offers up all 435 images from John James Audubon's Birds of America. Sold as a complete set, 250 were originally produced.
The paper measures 39.5″ x 26.5″ and bears the watermark of the manufacturer G. Schut & Zonen, as pictured below.